My wife and I have just returned from 24 days in the Philippines. Inspired by our fellowship with some great followers of Jesus, I've translated the last verses of 1 Corinthians as a letter directed to you…
The churches of Asia greet you who live in the U.S.A.
Becky Mingus and Kristie Ward greet you heartily in the Lord from their mission to orphans and widows. Other brothers and sisters greet you, including Josh and Hannah Davis from their ministry of church planting and economic development for the poor, along with Friederich and Nancy Leuckhof in their ministry with children who live on a garbage dump.
And I'm challenged by the Discipling Another To Love Jesus (First Steps) team that takes the teaching of discipleship throughout the Philippines (1 Corinthians 16:19-20, OGV)!
Some statistics from our trip:
90 hours of travel time – including flights and other forms of transportation
17 hours of teaching/preaching
96 hours of consultation, mentoring, and ministry-oriented discussion
A fabulous 3-hour 45th-anniversary dinner with my wife!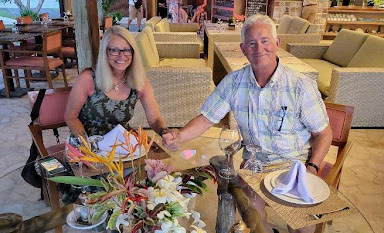 Whenever I travel on a short-term mission trip, someone asks, "Why travel overseas when there are people with needs in Springfield, Ohio?" My short answer is that we shouldn't travel unless the Lord asks us to go.
Is the Lord asking you to be involved in missions?
Jesus said to you in His Great Commission, "Go to all the world!" (Matthew 28:19).
James, the Lord's brother, said to you, "Pure and undefiled religion is ministry to the orphans and widows" (James 1:27).

On the recent trip to the Philippines, church leaders gathered from around the country to discuss strategies to take First Steps Discipleship throughout their country and other Asian countries.
We met with leaders from Naomi's Heart Mission in General Santos (Kristie Ward and Becky Mingus) and a children's ministry in Cebu, led by Friederich and Nancy Lueckhof, who minister to children living on a garbage dump.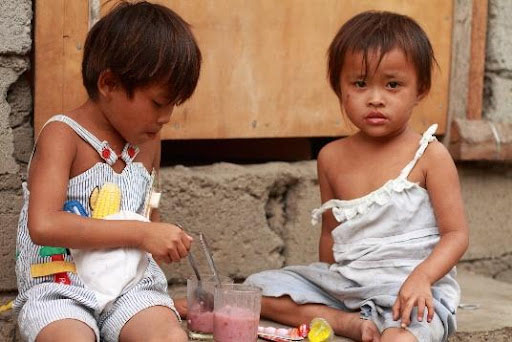 Combined, these two ministries provide education for over 800 children and provide 1250 meals each week for the poorest of the poor children.
During my first trip to the Philippines in 2001, I taught discipleship at the Banilad Alliance Church in Cebu. Josh Davis (who grew up at Fellowship where I was the senior pastor) is now planting a church and developing micro-finance programs to alleviate poverty – at this same Banilad church!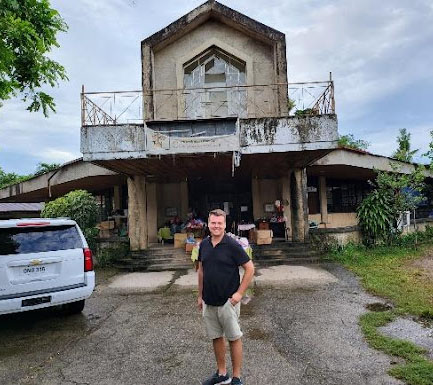 I travel and teach others to disciple because I believe God wants me to go into all nations discipling.
I think a better question is not why I go but why shouldn't you go?!
The testimonies above explain why I travel. I would encourage you to be "world-oriented" with your faith!
If I don't go, and if you don't go, who will?