But I buffet my body and bring it into bondage: lest by any means, after that I have preached to others, I myself should be rejected (1 Corinthians 9:27, ASV).
Interesting that a Greek word in several versions of the New Testament is translated "buffet," and this same English word "buffet" is used by restaurants to describe – well, let's get pictorial…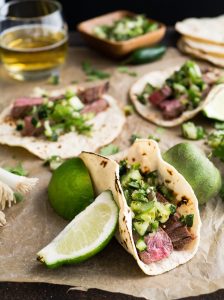 HHHHMMMHHM! Or YYYUUUMMM!
I think one type of "buffet" is more enjoyable than the other type of "buffet," especially when the one type of "buffet" has "Mexican" in front of the word on a restaurant sign!
Other translations of the Bible use "discipline" instead of "buffet" (which most of us lose at a Mexican buffet!).
I've been writing in Interruptions recently about disciplines becoming legalistic.
When we pray and journal, and even with the practice of hospitality (which can include buffets), these disciplines can become so legalistic that they replace our relationship with Jesus.
Every city has churches filled with worshippers following tradition, but with believers having no "listening" or "following" relationship with Jesus, religion then becomes more about right actions, thoughts, and traditional practices than praying or fasting to draw closer to Jesus.
These traditions were started by "followers" who found them helpful in maintaining an active love of God! Then the adherents kept the discipline while losing the relationship – with their worship, prayer, fasting, and even alms-giving becoming hollow practices!
Richard Foster, in his book Celebration of Discipline, writes…
God has given us the Disciplines of the spiritual life as a means of receiving his grace. The Disciplines allow us to place ourselves before God so that he can transform us.
I agree with Foster that disciplines open a door for God's grace! We need both the door and the grace.
To follow God, we must have discipline.
In our relationship with God, we develop a personalized "list of disciplines" developed by the leading of the Spirit – like a physical trainer who adapts the thousands of possible exercises into a plan for a client.
Spiritual maturity deepens through our discipline plan, with the roots of our spirituality or strength to follow Jesus growing from listening and walking in the Spirit.
This walk involves our discipline and His grace.
Considering what I've just written, read over and over Romans 12:1…
Therefore, I urge you, brethren, by the mercies of God, to present your bodies a living and holy sacrifice, acceptable to God, which is your spiritual service of worship (NASB1995).
The Apostle Paul isn't encouraging a new form of legalistic sacrifice, but for us to open the doors of God's mercy so that our lifestyles become worship acceptable to God.
By the way, I have no discipline at the Mexican buffet, which is why I avoid them!