This is why I remind you to fan into flames the spiritual gift God gave you when I laid my hands on you. For God has not given us a spirit of fear and timidity, but of power, love, and self-discipline (2 Timothy 1:6, NLT).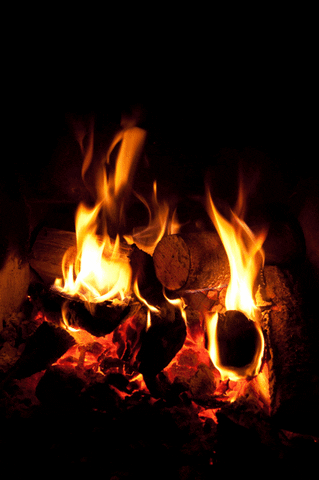 Timothy lacked courage as the pastor of the church of Ephesus.
Paul writes in 1 Timothy that he had left Timothy in Ephesus to keep certain church members from teaching false doctrines and practices. Timothy was intimidated, allowing a challenge of his leadership to decrease the effectiveness of his gifts and ministry.
Paul said, "Fan into flame your gift (ministry)." The Greek word for "fire" is used for "embers of a previous fire." A more accurate translation of 2 Timothy 1:6 would be . . .
Timothy, you must rekindle the fire you once had for your gift and ministry (OGV).
I've added the word "ministry" since a ministry is the direct result of our gifts. Gifts bring ministry. If you are fearful in one area, you will be lacking in the other. A preacher fearful of preaching about sin will have an ineffective church.
I have discussions with pastors often and constantly read topics relating to being a pastor. I understand the difficulty of preaching and leading with the fire of God's Spirit today.
No matter what's said, there will be critics.
Paul understood, which is why he wrote to Timothy . . .
Hey Timothy, God's Spirit will overcome your hesitancy through His power, your love of your enemies, and the self-discipline of speaking the truth with effectiveness (OGV).
This is scary — Paul told Timothy that the solution to timidity is a new round of preaching and action that caused the embers to burn low in the first place.
This advice of fanning into flame is applicable to all of us in our ministries.
We get tired and weary, especially in a culture that calls evil good and good evil. Do we become intimidated sharing the gospel at work, school, or with friends?
What can we do?
Ask the Spirit for . . .
Power . . .
Now all glory to God, who is able, through his mighty power at work within us, to accomplish infinitely more than we might ask or think (Ephesians 3:20, NLT).
Love . . .
Instead, we will speak the truth in love, growing in every way more and more like Christ (Ephesians 4:15, NLT).
And Self-Discipline . . .
Make the most of every opportunity in these evil days. Don't act thoughtlessly, but understand what the Lord wants you to do (Ephesians 5:16-17).
Power, love, and discipline – the kindling for a roaring fire!