Saints…
Hebrews 10:25 says: "… encouraging one another; and all the more as you see the day drawing near."
Let's encourage one another as the day draws near.
Encouragement destroys discouragement!
The Coronavirus is ugly: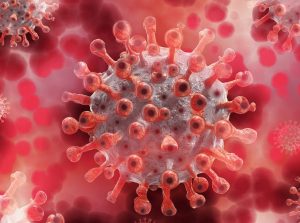 The virus also has a layer of fat around it which makes it vulnerable to soap. That is why the medical professionals say the best thing that we can do to prevent the virus is to wash our hands.
Soap destroys fat! Encouragement destroys despair!
Let us encourage one another. I find myself every now and then during the course of the day allowing "uglies" to stick in my heart – yesterday's uglies – What!? This thing is going to last 18 months? What happens if finances don't increase at the church? This house that I'm in has become a prison! I can't hold my grandkids! And the coup de grace – "This is the end of the world."
Yes, even Pastor Grant goes over to the dark side once in a while.
Shocking!
Then two moments of encouragement or washing:
Shelby, Jack, and Emily dropped off Starbucks coffee – soap/encouragement all over the virus of despair. Less uglies at that moment, but some washing still needed.
In reaction to my blog yesterday, "Five Things Springfield Needs Other Than Toilet Paper", a lady who attended Shawnee with me decades and decades past, wrote:
You planted the seed of my salvation when you came back to Shawnee and spoke of your salvation to our class. Just know that I have never forgotten your face that day. I had seen you at school before you graduated, and you never looked as happy as you did when you shared Christ with us. May God continue to bless you and your ministry. Thank you!
God used my story, something that I did 47 years ago, to bless me yesterday. Uglies all washed away!
Encouragement wins. Who can we encourage today?
I find that though clean yesterday, my uglies return daily (Probably yours, too.), and thus the need for us all to constantly encourage one another.