Thank you for reading Interruptions.
Interruptions has a new look. I used to write and send them from my personal e-mail account and now I'm using sophisticated "e-mail sending" technology! My wife designed a new header, and from the email posts you can now "reply" or "forward" to a friend or famous
people. They are also posted on my website.
I've seen Dave Chappelle twice in Yellow Springs recently; would someone forward him Interruptions please?
My secret Interruptions writing and publishing formula: I sit down to write, and the thoughts come. Sometimes I have a title to begin writing and sometimes not. I'm amazed at the direction they take as I think: "Wow, I didn't know I'd write about this today."
Writing an Interruption takes between 15 minutes and two hours. The longer ones are when I get lost in the Greek to translate an OGV version (Old Guy Version) and the shorter ones allow me to ride my bike earlier in the day.
I have a website, grantedwardsauthor.com, that I continue to develop. Most of the Interruptions are sited there and my wife, Barbara, is working to upload all 121 Interruptions. Again, you can read, re-read, and forward them from the website.
Yes, Facebook still considers me a public nuisance. If you try to forward one of the Interruptions from my website to Facebook some blather about "someone complained about objectional content" will pop up. If you have time, copy a link from grantedwardsauthor.com and post it on your Facebook page. When the blather comes up there should be a space where you can object to their objection.
Please do this!!! Be strong and be bold to Facebook. Explain that Pastor Grant is not a nincompoop.
About 135 people receive Interruptions in America. I would like to up my list to 500 quickly. You can help by getting on the website and forwarding Interruptions to people who would be encouraged by reading them. Include with your forward a short note on why you read Interruptions.
I'm having the daily Interruptions translated and posted in Russia. About 700 pastors and church leaders are now reading them. Lana Volkova translates Interruptions and posts them on social media.
Interruptions/First Steps in Russia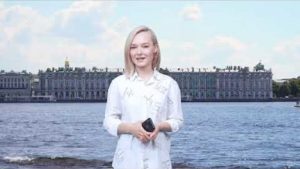 Click on the link to watch Lana describe the ministry of Interruptions/First Steps in Russia.
Thank you for being a part of the Interruptions journey. I look forward each day to writing what the Lord has to say through me.
Can you join me in prayer? Next Friday, August 21, I have a Zoom First Steps Conference with 50 Filipino leaders. The conference will be two hours and I will review the new edition of First Steps Conversations. (For those not familiar, it is a one-on-one discipling process.) The time of the conference is 2 a.m. That's right, 2 to 4 a.m.!